Professional Reviews
Oxford Biolabs and hair care professionals aspire to reach one aim together - to enhance our customers' quality of lives and give more confidence. We are thrilled to be acknowledged and respected by some of the best professionals in the industry.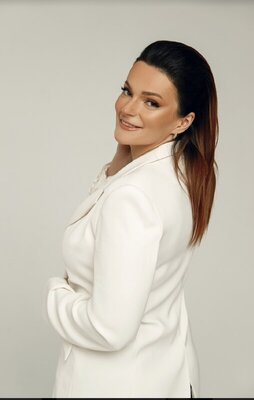 For my patients in the clinic, I recommend Oxford Biolabs® hair growth products, including TRX2® Capsules  and TRX2® Hair Revitalising Lotion, as well as the excellent DRM4®  capsules for skin. And for those individuals with hair graying, I recommend using Melaniq®. Advanced Care shampoos and conditioners from Oxford Biolabs® are the best at home usage for the scalp and hair care products.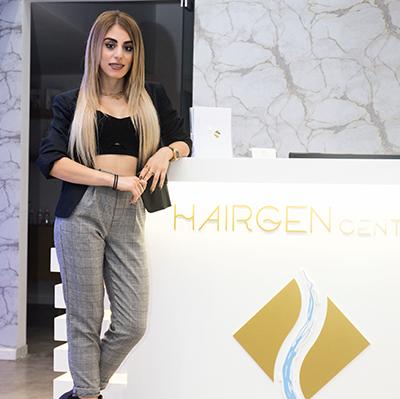 AIT - Member of the 'Institute Of Trichologists London'
Clinical Trichologist/Cosmetologist Consultant.
Owner of Hairgen Center Ltd (Trichological & Cosmetological Center)
As a Clinical Trichologist Consultant, it is my obligation to provide the best treatments for each hair condition my patients present with. Treatments completed with the TRX2® capsules provide incomparable results for the hair conditions and problems of my patients and most importantly, the results are permanent and long-term without needing any extra hair preservation treatment. The TRX2® capsules are the prime supplement of Hairgen Center. This is because TRX2® is a 100% naturally-based hair supplement and it is suitable for everyone, plus it's gluten-free, vegetarian-friendly, has no side effects, and most of all it provides outstanding results for hair loss, thinning and shedding. Since 2015, I have been prescribing TRX2® capsules to most of my patients. Patients suffering from alopecia areata, telogen effluvium (chronic or acute), male/female pattern hair loss or postpartum telogen effluvium. These are conditions with massive hair loss and shedding. I can confidently state that 88% of my patients have been effectively treated and are fully satisfied with the outstanding, long-term results.
Thank you Oxford Biolabs and TRX2 family.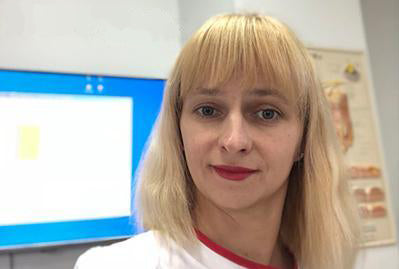 14 years' experience
PhD, head trichologist at Novoderm Medical Clinic
Oxford Biolabs® is a world-class company that develops high-quality products for tackling hair loss and signs of ageing. Novoderm Clinic offers patients a variety of Oxford Biolabs products, and those patients are happy with the results of using TRX2® Molecular Food Supplement for Hair, and Melaniq® Supplement for Hair Pigmentation. TRX2® Volumising Shampoo and TRX2® Bio-active Conditioner are also popular among patients.
Thank you Oxford Biolabs® for your continued partnership. We can't wait to see more innovative products from you!
Beauty Salon Owner
Hairdresser with 10 years' experience
As a hairdresser, I get the greatest joy from seeing the happy faces of satisfied clients. From my experience, the best results can be seen in clients who are taking TRX2® and Melaniq® Food Supplements. Our hair stylists have seen visible results in our clients like improvement of hair structure, the cessation of hair shedding, and hair growth activation. Our salon team is really delighted to have Oxford Biolabs® products available to us and recommend them to our clients.